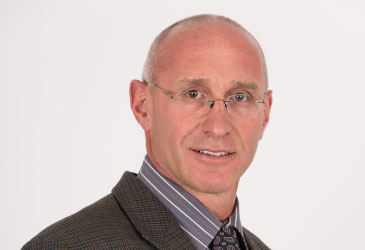 About Dr Gary Aaron
In 1984, Dr Gary Aaron was accepted into the University of the Witwatersrand and started a 3 year Bachelor of Science degree. In his first year he excelled in his course and was invited to enter into the Medical Faculty. He accepted and graduated five years later in 1989 as a Medical Doctor. He completed his internship at Baragwanath Hospital in 1990.
Throughout his time at medical school he continued to pursue his sporting activities. During this time he completed more than 30 marathons and ultra-marathons including two Comrades Marathons (90 km) in 1984 and 1985. He also completed two iron man races (in 1985 and 1986) and multiple white water canoe races.
In 1991, Dr Aaron embarked on a solo 12 month trip to South East Asia and Australia. He travelled for 3 months in India and spent time assisting in a Leper Colony and a Hospice run by Mother Theresa. He traveled to Nepal and embarked on a 30 day hike through the Himalayas, reaching the Annapurna Base Camp at over 4000 meters. He arrived in Australia in July 1991. Although he was a qualified Doctor he chose to gain work experience outside of medicine. During his first six months he worked as a fisherman on the prawn trawlers in Carnarvon, Western Australia, as a fruit and vegetable picker, cotton picker, and potato picker in Western Australia and Northern Territory and finally in a street furniture factory in Sydney,New South Wales. In 1992 he started his first medical job in Australia at the Burnie Base Hospital in Tasmania. Six months later he was headhunted into a general practice in Ulverstone.
In 1993, Dr Gary Aaron moved to Melbourne, Victoria and worked in general practice. In 1994 Dr Aaron started his own practice which focused on men's health.
In 1999, Dr Aaron was approached by a publishing company to write a book on Erectile Dysfunction in Men. His book, Sex for Life, was published by New Holland Publishers.
In 2003, Dr Aaron started the Australian Menopause Centre (AMC). AMC opened clinics in New South Wales and Queensland for the treatment of women with Menopause.
He is currently the CEO and Medical Director of Australian Menopause Centre and has a staff of over 40. In 2008, Dr Aaron became a member of the American Academy of Anti-Aging Medicine. Over a two-year period he has completed his fellowship in Anti-Ageing and Regenerative medicine and is now a Fellow of the American Academy of Anti-Ageing Medicine.
Qualifications
MB BCh, FAARM, ABAARM, Dip. Acup
CEO and Medical Director
Registration number: MED0001163504