Share Now
Recently a patient of the AMC had to undergo an operation. Of course, for some operations, a patient may need to stop certain medications for a suitable time prior, and not restart the medication for a few days after the procedure. This ensures that there is less chance of developing a complication to these medications. A blood clot in the leg or DVT is a known complication during and after surgery and this risk can be exacerbated by being on certain medications.
Concerned to ensure that she was doing the right thing, she asked her GP and her surgeon about her risk of being on her Bio-identical hormones. She was particularly perplexed by the looks of confusion and apparent ignorance of the doctors. Her exact words were; 'I get strange looks and no doctors know what I'm talking about.'
This highlights what I have been saying now for almost 15 years. Many doctors cannot decide how to treat a patient particularly when it comes to menopause unless they have a directive, guideline or cheat sheet from the pharmaceutical companies or their paid expert cronies.
There is a distinct lack of education of doctors on how to treat menopause. We at AMC endeavour to keep doctors updated on the use of Bio-identical treatments but are constantly faced with ignorance and even contempt with many who just do not know much at all about helping women through their menopause. They are content to simply follow the leader and write scripts for medications that may prove detrimental to the patient.
We will keep up the fight.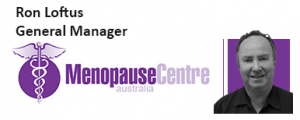 Share Now