Share Now
Has your GP or gynaecologist jumped on the bandwagon? Do they use sentences like, "unregulated, unapproved compounded hormonal preparations"? Chances are you may hear this more and more. Don't blame your Gyno or GP necessarily, they are just echoing the incantations of the self-styled experts who have for many years subjected women to the dangers and increased risks of synthetic HRT while desperately trying to please the manufacturers of these products by smearing bio-identical medications. They have been comfortable using biased and outright misleading statements to describe bio-identical hormones compounded specifically by doctor's prescription, for patients suffering debilitating symptoms of hormone deficiency.
Why do they use these scare tactics? In my opinion, it is because they cannot come to terms with the facts. The facts are that large numbers of women have been using and continue turn to what is not only more natural, but demonstrates the level of self-education and belief in the benefits of bio-identical hormones over synthetic alternatives. Furthermore, increasing numbers of doctors are ignoring the doomsayers and prescribing the more natural hormones.
Now that there are a few mass-produced bio-identical formulations on the horizon, the self-styled experts are trumpeting the benefits of Bio-identical hormones BUT they now continue to criticise the compounding pharmacies that produce individualised prescriptions specific to the needs of women. The prescribing doctors are well trained and experienced in this area of women's health. New products, if and when they are on the market, will be in set strengths that will largely, not be able to specifically target individual needs.
Why are they so intent on trying to discredit the compounding pharmacies? Because, the mass-produced formulations are prepared by large pharmaceutical companies. Yes, the very same conglomerates that have funded the critics of the compounded preparations. They conveniently leave out the facts that many of these compounding pharmacies have state of the art facilities, have been registered, authorised and monitored by the relevant government bodies and can prepare specifically prescribed, tailored doses not available on the mass market or in specific strengths to enable women to get relief from their symptoms. Most large hospitals have compounding pharmacies on premises.
At the Australian Menopause Centre (AMC) our doctors not only prescribe bio-identical hormones as part of their Treatment Programs but their patients are monitored and regularly followed up. A typical treatment program covers consultations, blood pathology testing, as well as the prescribing of bio-identical hormones which are easily tailored to the changing needs and fluctuations of the patient with access to the Medical and Clinical team, trained Naturopaths and support staff, thus combining experience and expertise that enables AMC to maintain a very high standard of care. Don't be alarmed by the scaremongers, they will continue to make their attack. At AMC we will continue to stand up to them.
Written by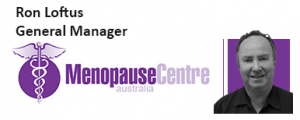 Share Now