Share Now
By Ron Loftus
Has anyone seen in some newspapers or perhaps on one of the evening current affairs programs on TV recently about the shortage of certain HRT products? There is a shortage of Estradot and Estalis patches. What does this mean?
It means that thousands of women are without their medication and are left to suffer the dreadful symptoms associated with menopause.
What response was the response given from the manufacturers? "We are working on resolving this issue". In other words, continue to suffer for an indeterminate amount of time and we hope to get back to you some time soon.
They offer no suggestion as to what women can do whilst they wait and in fact one of the ladies interviewed was so worried and concerned that she had tried to search all over Australia to 'stockpile' her patches because she literally could not live without them.  She was led to believe that this product was the only thing available that would alleviate her symptoms and was not told of alternatives being available.
Not only is there an alternative, the same dosages of the hormones in these patches can be prescribed by doctors. What's more, the doses can even be altered slightly up or down to target specifically the symptoms some may still have suffered while on these patches. This is not able to be achieved with the patch which has a set dose. The dose in the patch may even be too high or not strong enough to effectively give the patient the hormonal balance needed to give optimal effect.
The main hormone in Estradot is oestradiol – a Bio-identical Oestrogen. This means it is bio-identically the same the body produces. Thank goodness for that!  However, many women will also need to be prescribed progesterone to take along with the oestradiol.1 Progesterone and oestradiol are both bio-identical hormones.
The hormones found in Estalis are oestradiol (Bio-identical) and norethisterone (progestin or progestogen and NOT Bio-identical).
It is very important not to associate progesterone with progestogens.2 They are not the same. Progestogens, which are contained in many mass -produced medications have been linked to increased risks of breast and other forms of cancer as well as increased risk of DVT. Always be careful when you see such names as norethisterone, drospirenone, norethindine and medroxyprogesterone. These are all progestogens.
If you know someone who has been prescribed patches and is left suffering because of this, ask them to contact the Australian Menopause Centre.
Written by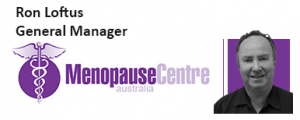 Postgraduate Medicine: Volume 121: No.1 The Bioidentical Hormone Debate: Are Bioidentical Hormones (Estradiol, Estriol, and Progesterone) Safer or More Efficacious than Commonly Used Synthetic Versions in Hormone Replacement Therapy? Kent Holtorf, MD
The Use of Estrogens and Progestins and the Risk of Breast Cancer in Postmenopausal Women
Graham A. Colditz, M.B., B.S., Susan E. Hankinson, Sc.D., David J. Hunter, M.B., B.S., Walter C. Willett, M.D., JoAnn E. Manson, M.D., Meir J. Stampfer, M.D., Charles Hennekens, M.D., Bernard Rosner, Ph.D., and Frank E. Speizer, M.D. N Engl J Med 1995; 332:1589-1593June 15, 1995DOI: 10.1056/NEJM199506153322401
Share Now