Share Now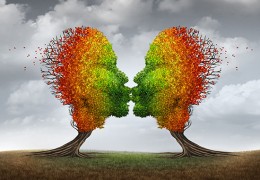 Loss of libido is a lack of interest or desire for sexual activity, and this affects 20-40% of women when they hit menopause. If you're going through menopause and experiencing loss of libido, learning more about this menopausal symptom, what causes it, and how it can be managed can help to bring you a peace of mind and cope with your loss of libido.
The main cause of loss of libido during menopause is hormonal imbalance, but there are other factors that can affect the libido as well.
Hormonal imbalance
Imbalance in the level of a woman's three major sex hormones can, in turn, reduce sexual drive and energy, resulting in loss of libido.
Oestrogen – When the body produces less oestrogen, it causes symptoms that contribute to loss of libido, such as hot flushes, night sweats, irregular periods, and vaginal dryness.
Progesterone – Low progesterone levels result in irregular periods and fatigue. Progesterone also stimulates the production of androgen/testosterone (the main hormone for causing sexual desire), so low levels of progesterone cause loss of libido as well.
Androgen/testosterone – When the body produces lower levels of androgen/testosterone due to the lower levels of progesterone, it can also lead to a loss of libido.
Physical factors
Vaginal dryness or irritation,
Thinning of vaginal walls,
Shortening of vaginal passage,
Loss of vaginal elasticity,
Uncomfortable and painful intercourse,
Decreased sensitivity,
Sexual dysfunction,
Hysterectomy,
Pain related conditions,
Use and side-effects of medications,
Diabetes,
Heart or chronic disease,
Anaemia,
Weight gain.
Psychological factors
No emotional interest in sex,
Difficulty becoming aroused,
Low response to sexual stimuli,
High levels of stress,
Disturbed sleep,
Fatigue,
Memory lapses,
Concerns about aging,
Changes in self-esteem and self-conscious of body image,
Mood swings, depression, frustration, guilt, and anxiety.
Relational factors
Less intimacy and communication with partner,
Partner is less available,
Partner's physical health changes,
Partner has low sex drive,
Changing social roles,
Changes in the family,
Major life changes.
There are many things you can do to cope with loss of libido during menopause, such as making lifestyle changes and considering alternative remedies.
Lifestyle changes
Regular exercise – You can do yoga, aerobics, Kegel exercises, or even just stretch to increase flexibility, stamina, strength, relaxation, blood circulation, heart health, and improve muscle tone. Exercising regularly can also make you feel better about your body image, in turn boosting your libido.
Add certain foods to your diet – Foods that contain magnesium, zinc, soy, and protein can help to boost your libido. Magnesium can be found in leafy greens, almonds, and buckwheat. Zinc can be found in oysters, red meat, liver, and kidney beans. Protein can be found in lean meats, fish, nuts, and dairy. Soy can be found in edamame, tofu, miso, tempeh, and soy milk.
Spend more time with your partner – Communicate well with your partner about your thoughts and feelings and the changes your body is going through to increase your emotional bond. Also make sex a priority, as having regular sex can stop your vagina from becoming smaller and tighter. Being regularly intimate by kissing and caressing can also help to increase sexual desire with your partner.
Reduce your stress levels – Stress can have a negative impact on libido, so reducing it through meditation, deep breathing, yoga, or massages can help increase your libido.
Seek professional help if needed – You may want to talk to your health practitioner about anything that may be affecting your mental well being or libido. You may also want to see a marital or sex therapist who can give you specific, personalised advice on improving the quality of your relationship with your partner and increasing your libido, or a counsellor if you've stopped having sex and have trouble dealing.
Alternative remedies
Take herbal/natural supplements – Phytoestrogenic herbal supplements introduce estrogenic plant based compounds into the body, whereas hormone regulating herbal supplements stimulate natural hormone production by nourishing the endocrine glands. Herbal supplements that contain isoflavones (made from soybeans) are known as phytoestrogens. You can also find herbal supplements that contain magnesium and hibiscus extract, along with soy isoflavones.
Consider other treatments – You can also try massage, biofeedback, homeopathy, and acupuncture to help with your loss of libido. Just like herbal supplements, they carry little to no risk so they're quite safe. For massage, you can use a personal massager that increases blood circulation to the vaginal tissues, and in turn increases natural lubrication and sensitivity.
With these considerations in mind you can work towards increasing your libido once more. Overall, the best treatment for loss of libido during menopause would be a combination of lifestyle changes and alternative remedies.
Share Now