Share Now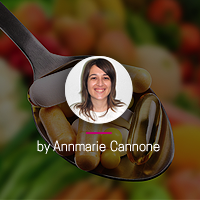 Multiple media outlets have jumped on the bandwagon in dismissing the effectiveness and credibility of supplements. The debate surrounding supplements and their safety has been around for many years and recently, the main point has been missed.
The information provided by media outlets has focused almost entirely, on supplements from the USA and those purchased online. These supplements are not considered therapeutic and are considered a food. As such, they are not stringently assessed for quality and effectiveness. This opens up a Pandora's box in terms of what the supplement actually consists of and increased the risk of side effects.
With every product formulated in Australia, the raw material needs to have a Certificate of Analysis and if they don't meet the specifications on the USP or British Pharmacopoeia, they're unable to be used. All products are also manufactured in a TGA approved facility and any product or raw material that doesn't meet a certain criterion can't be used or supplied. This process is present to prevent any products being adulterated and as a result, reduces the side effect profile. It also guarantees you will be consuming the correct nutrient or herbal medicine, each and every time.
This is why, practitioner only products, such as Metagenics are utilised, to ensure each and every supplement is effective and meets all the appropriate standards.
A handy tip is to ensure all products purchased contain an AUST-L number, as this guarantees TGA approval.
Share Now