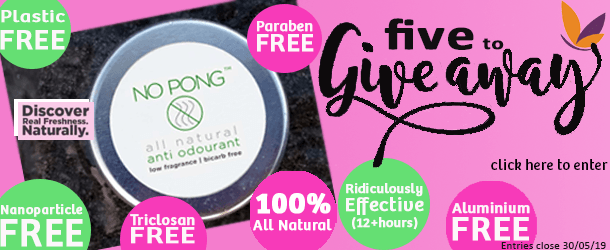 No Pong is an extremely effective, all-natural deodorant. Made from all-natural ingredients blended together to create a ridiculously effective, sweat resistant, all day deodorant that does exactly what it says on the tin!
Guaranteed to be 100% paraben, aluminium, cruelty and plastic free.
The Australian Menopause Centre is giving you a chance to win one of five tins that we will be giving out as part of our May giveaway. Simply fill in the form below and tell us what the name of the product is! It's that easy!
Don't forget you can visit our online store by clicking HERE, you will find a variety of products and many more coming soon!
Terms and Conditions apply, competition ends on Thursday 30th May and winners will be announced in our June newsletter.