Our Menopause Treatment Program
Individually tailored just for you by our experienced doctors. We'll be right there for you, anytime you need us.
Discover a more natural approach for menopause relief
Are you suffering menopause symptoms such as hot flushes, night sweats, low libido, lack of energy, poor sleep…the list goes on?
There's no need to suffer… our unique approach to managing menopause can get your symptoms under control FAST!
Want to know how? We'd like to invite you to…
Play to learn more about the leading treatment program in Australia
You might say "What is your solution? I've tried them all!"
We imagine you might have tried some of the following…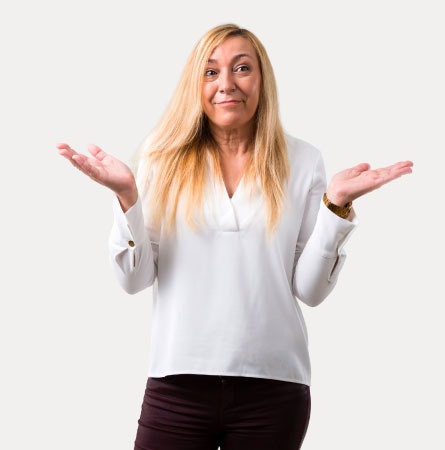 Researched online and tried some natural remedies

Consulted with your friends or family members

Revamped your diet and made time for regular workouts

Tried some herbs or menopause supplements

Talked to your GP several times
And all of these took time and cost money but none of these seemed to work!
Yes, we know thousands of women in Australia who have been there and done that.
You've tried them all too…but you don't feel like any of these satisfactorily relived your symptoms and maybe you've wondered…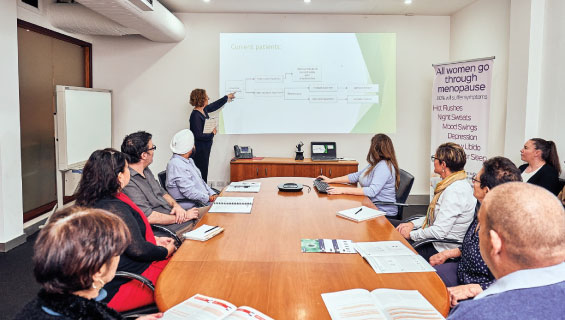 Is there a menopause treatment that really works?
We have good news for menopause sufferers looking for a more natural approach that has been effective in treating menopause symptoms for thousands of women across Australia!
Over the past 15 years more than thousands of Australian women have trusted and benefited from bio-identical hormone treatments prescribed by our doctors at the Australian Menopause Centre and got back to feeling fabulous again.
What Are The Expected Results?
We've treated thousands of Australian women and we can have you feeling great again too, usually within a short period of time of starting your tailored personal program.
What are Bio-Identical Hormones and How Do they Work?
Great question! Our comprehensive treatment program includes access to Bio-identical hormones, also known as body-identical hormones, which have exactly the same chemical and molecular structure as the hormones that are produced by your body.
The Bio-identical hormones are derived from plants (Mexican wild yams), your body absorbs and uses them just as it would if it was still producing these hormones itself. Our tailored treatment programs are available throughout Australia with comprehensive medical care from us whether you live in Bondi or Broome.
Our doctors have many years combined experience in the treatment of menopause so you will be in good hands, with our team providing dedicated patient care support and clinical monitoring every step of the way.
Bio-identical Hormones
Since the release of the results of the Women's Health Initiative (WHI) in 2002 there has been ongoing concern by patients and doctors about the safety of hormone replacement therapy (HRT). Over the last 15 years there has been a dramatic shift by patients wanting to use bio-identical hormones more recently termed body-identical hormone replacement treatment.
Studies have provided compelling data that the causative hormone that increases the risk of breast cancer is synthetic progestogen, not the bio-identical micronized progesterone, which has a bio-chemical structure identical to what the body produces naturally.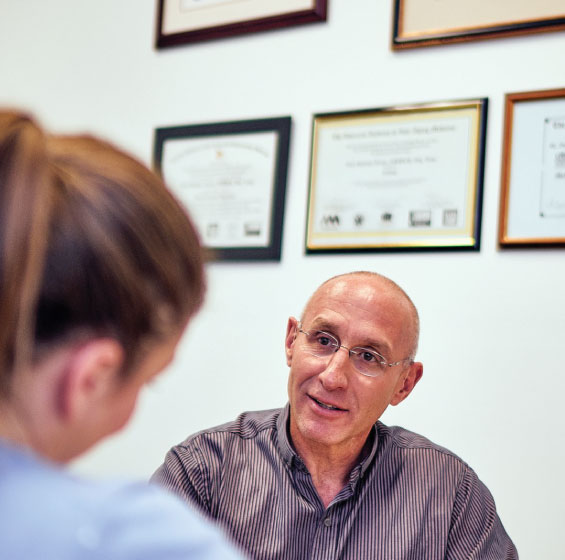 Why Consider Australian Menopause Centre?

Our treatment program is individually tailored just for you by our doctors
Effective treatment with bio-identical hormones – a more natural plant derived option

Regular follow-up and monitoring by our patient care team to make sure you are getting the most out of your treatment

Telephonic consultations and advice, at a convenient time and place for you

We have over 50 years of combined medical experience treating women & helping them on their menopause journey
Getting the relief you need starts with a confidential, FREE medical phone consultation
Fill out our enquiry form below and join the many thousands of women across Australia who have found relief from their menopausal symptoms on our tailored treatment programs.
Our 5 Step Menopause Treatment Program
We have treated thousands of Australian women using more natural therapies and we can have you feeling great again too.

First we arrange a FREE no-obligation phone consultation with one of our experienced doctors. This session is to talk with you about how you've been feeling, the symptoms of menopause you've had so far and of course to answer any questions you may have.

Your doctor will create a treatment program specifically for you getting your body back in balance and having you feeling ready to take on the world again.

We'll send everything you need anywhere in Australia, so you can get started straight away. This also means you don't have to travel either,so you can get experienced care without any inconvenience.

Once you've started your treatment program, we'll follow up with you soon after to make sure you're on your way to feeling great.

As your treatment program progresses, we'll continue to check in with you to make sure everything is going well and we can make any adjustments as required. Your wellbeing is our #1 priority.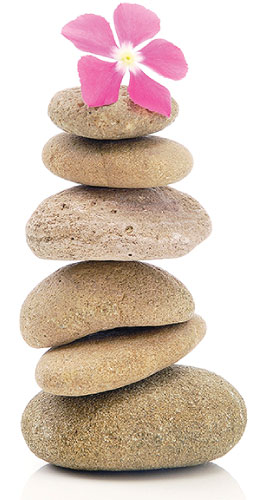 Getting started is easy
Menopause can be a difficult time for many women, so let us help you bring back the good feelings of being in balance again.
If you have any questions or concerns, we invite you to contact us at any time.
How Long Does The Treatment Take?
Women will experience varying symptoms depending on the particular stage of their menopause journey and depending on what symptoms they present with and how they will respond, the duration of treatment is as much individualised as the treatment itself.
As there are different types of hormonal imbalance, treatment will rely upon identifying the particular type and therefore relief can be very fast for a large majority of women. A number of women will require adjustments to their BHRT and more regular reviews with our clinical team to achieve the right balance of medication to eliminate symptoms. For example: a woman who suffers the classic symptoms of menopause where they are deficient in progesterone and oestrogen, relief is usually obtained within 7 – 10 days or even sooner.
Women who have specific menopause symptoms but who are also oestrogen dominant may best be treated without oestrogen and may require other supplementation to deal with their oestrogen dominant symptoms such as bloating and fluid retention. This too can often get fast results but may need a bit more time to get the balance right.
Women in peri-menopause may find that relief is a little longer to obtain. Symptoms are often cyclical and response to treatment needs adjusting according to the cycle. No two women present with the exact symptoms throughout a cycle and our team will ascertain what is required at what time of the cycle so that effective relief is obtained.
Generally, whilst certain relief can be obtained quickly, it may take 4-8 weeks to get to a point where maximum relief is achieved. With our many years of experience, patients can be assured they in good hands. The clinical team work alongside our patients, holding their hand every step of the way.
As stated, every woman is different and should not be treated with a one size fits all approach when it comes to hormones. The reason we believe that bio-identical hormones are the best form of hormone replacement is not only because we believe them to be safer, but that they are able to be produced in small doses that can more easily target specific symptoms. In addition, compounded bio-identical hormones have the extra bonus in which doses are adjustable. Why give more than your body really needs to achieve a desired outcome?
It has been said that the average age of menopause is 51yrs however, menopause refers to the cessation of menstruation (periods) one year prior. That is, a woman who has not had a period for one year is considered menopausal. What our clinic observes is more and more women are suffering hormonal imbalance symptoms years in prior to 51yrs, with the onset of menopause like symptoms in their early to late 40's. Although, most of these women would fall into the category of peri-menopause, many may also suffer the symptoms of oestrogen dominance.
Women can experience symptoms from between 3 to 7 years. Some are more fortunate and suffer for less whilst others less fortunate can suffer symptoms most of their life.
Is It Safe?
Bio-identical hormones – also known as body identical hormones – are defined as compounds that have exactly the same chemical and molecular structure as the hormones that are produced by your body.
Derived from plants (wild yams), your body absorbs and uses them just as it would if it was still producing these hormones itself. Bio-identical hormones are believed to be safer*.
*Mahmud K. Natural hormone therapy for menopause. Gynecol Endocrinol. 2010;26(2):81-85. Lyytinen H, Pukkala E, Ylikorkala O. Breast cancer risk in postmenopausal women using estrogen-only therapy. Obstet Gynecol. 2006;108(6):1354-1360 Holtorf K. The bioidentical hormone debate: are bioidentical hormones (estradiol, estriol, and progesterone) safer or more efficacious than commonly used synthetic versions in hormone replacement therapy? PostGrad Med. 2009;121(1):1-13. L'Hermite M, Simoncini T, Fuller S, Genazzani AR. Could transdermal estradiol + progesterone be a safer postmenopausal HRT? A review. Maturitas. 2008;60:185-201. Progesterone inhibits growth and induces apoptosis in breast cancer cells: inverse effects on Bcl-2 and p53 B Formby and TS Wiley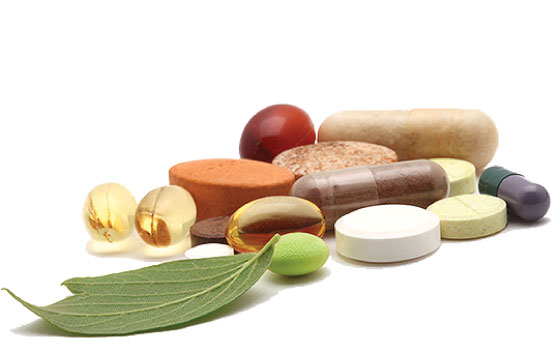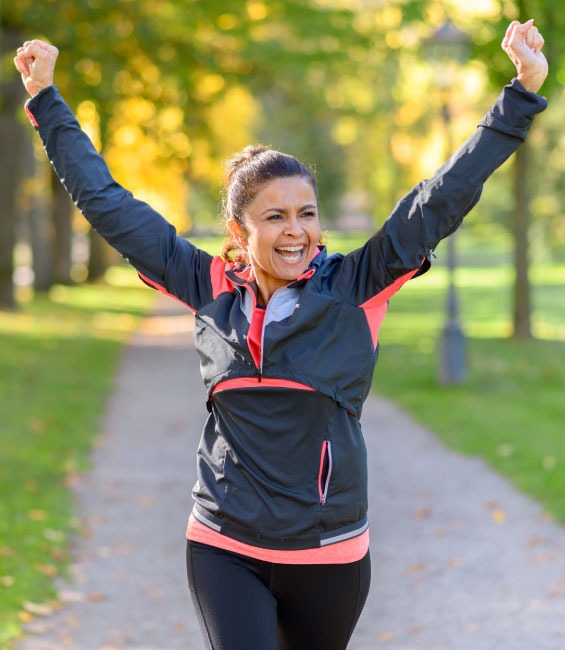 What is the Treatment Cost?
For as little as the cost of a cup of coffee per day, you can be on a specific treatment program that provides you with more natural hormones, comprehensive regular support and information in addition to professional support.
Face-to-face consultations are provided at our Belmore Menopause Centre in Sydney. Alternately, we consult and support patients telephonically in the convenience of their own home no matter where in Australia.
Our telephone consultations are approved according to the technology-based patient consultations regulations set by the Medical Board of Australia. Technological improvements have advanced in recent years enabling us to offer video consultations to patients if they prefer.
Does Your Treatment Have Any Side Effects?
Side effects from using bio-identical hormones are minimal to non-existent. Your individualised dose is specifically targeted to relieve your symptoms and eliminate any side-effects.
The Australian Menopause Centre has been providing support and care for many thousands of women since January 2003. As of 2018 more than 7000 women are currently on our treatment programs and more than thousands of women have been cared for.
AMC provides a service that is not only caring and supportive but is not easily found elsewhere. Regular communication, contact and care are given throughout the course of the program, making it unique.
More than 60,000 women currently receive our regular newsletters and many more choose to be supported on other programs which provide superior practitioner only supplements for women who have chosen to support their health more naturally.
What Have You Got to Lose?
Well, let's start with your hot flushes and night sweats and your mood swings, irritability and all of the other terrible symptoms of menopause.
Don't suffer any longer, fill out the contact form now to book your confidential free medical phone consultation and start feeling like you again.
Contact Us
Australian Menopause Centre is based in New South Wales but we specialise in treating women all over Australia by phone. You won't have to sit in a GP's waiting room with sick patients or take time off work. Medication is delivered by courier to your door.
436-438 Burwood Rd
Belmore NSW 2192, Australia