Share Now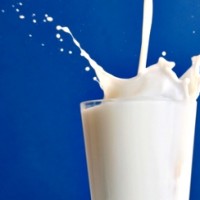 As menopausal women are the greatest sufferers of osteoporosis, it is important to assess your calcium intake and bone density and if calcium supplementation is required, calcium hydroxyapatite is believed to be the best form for your bone health.
Microcrystalline hydroxyapatite (MCHA) is a form of calcium that is derived from whole bone extract and has consistently shown superiority over other forms of calcium for improving bone health. Not only does it achieve this through its enhanced bioavailability, it is also attributed to the presence of specific proteins found within the bone.
Research suggests that about half of all women over the age of 60 years will experience at least one fracture due to osteoporosis. There is a direct relationship between the lack of oestrogen during peri-menopause and menopause and the development of osteoporosis. As oestrogen levels drop, so does your calcium levels. To reduce your risk of osteoporosis, ensure that you get your recommended calcium intake, do regular weight bearing exercise, quit smoking, decrease your alcohol intake and ensure that you get some mild sun exposure most days.
Speak to a naturopath at the Australian Menopause Centre to identify if calcium is appropriate for you. Take advantage of our Newsletter Special and get started on a quality calcium supplement.
Share Now