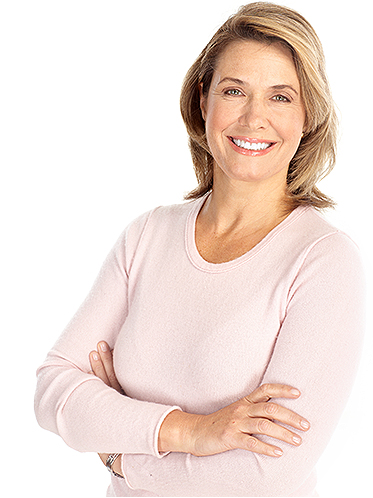 Stop suffering from the symptoms of Menopause and feel fabulous today!
Our tailored treatment programs relieve the symptoms of menopause using plant derived hormones and are available throughout Australia with comprehensive medical care from us whether you live in Bondi or Broome.
Our doctors have over 50 years combined experience in the treatment of menopause so you will be in good hands, with our team providing dedicated patient care support and clinical monitoring every step of the way.
Getting the relief you need starts with a confidential, FREE medical consultation so fill out our enquiry form and join the many thousands of women across Australia who feel fabulous on our tailored treatment programs.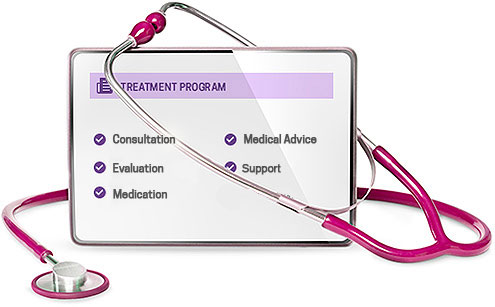 What Our Treatment Program Includes
Our fully comprehensive treatment program includes an initial doctor's consultation, ongoing medical advice with a fully trained clinical team who work closely under the supervision of your doctor, your very own patient care consultant (in other words, your 'go to' person for all your needs), free consultations with our weight loss and naturopathic practitioners and all of your medication which will be couriered to your designated address regularly.
Our 5 Step Menopause Treatment Program
We've successfully treated thousands of Australian women using more natural therapies and we can have you feeling great again too, usually within just three weeks of starting.

Here's how:
Firstly, we'll arrange a FREE, no-obligation phone consultation, with one of our experienced doctors this session is to talk with you about how you've been feeling, the symptoms of menopause you've had so far and of course to answer any questions you may have.
Your doctor will create a treatment program specifically for you getting your body back in balance and having you feeling ready to take on the world again.
We'll send everything you need anywhere in Australia, so you can get started straight away. This also means you don't have to travel either, so you can get experienced care without any inconvenience.
Once you've started your treatment program, we'll follow up with you soon after to make sure you're on your way to feeling great.
As your treatment program progresses, we'll continue to check in with you to make sure everything is going well and make any necessary adjustments. Your wellbeing is our #1 priority.
What medication does the program include?
Great question! Our treatment program is comprehensive and includes access to Bio-identical hormones, also known as body-identical hormones, which have exactly the same chemical and molecular structure as the hormones that are produced by your body.
The Bio-identical hormones are derived from plants (Mexican wild yams), your body absorbs and uses them just as it would if it was still producing these hormones itself and its an integral part of our treatment program.
What other services do you offer?
Whilst our standard treatment program is fully comprehensive we also have a talented team of Naturopaths who have created standalone programs that can help give you excellent results.
These programs can be started as part of your overall treatment plan or individually if after
speaking to one of our doctors they decide its not right for you.
Supplement Club
Our Supplement Club gives you access to a range of supplements designed with your requirements in mind.
We have extensively researched our formulas and believe they deliver the best combinations available that will benefit most people. All formulas can be changed according to a patient's nutritional requirements, thus delivering a truly individual approach to supplementation.
Kick Start Weight Loss Program
Have you got more than 5kg to lose? Are you having trouble getting it off?
Our Kick Start Weight Loss program has been developed to kick start your motivation and set you up for successful weight loss and maintenance. During our 26 day kick starter we have seen an average of 5-7kg lost, along with a change in habits, body shape and behaviour. If weight is getting you down and you need a kick starter to get you back on track then this program may be right for you.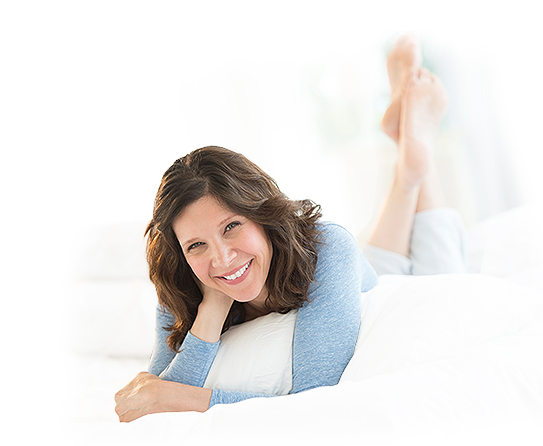 Getting started is easy (and free)
Menopause can be a tough time for many women so let us help you bring back the good feelings of being in balance again.
If you have any questions or concerns, we welcome you to contact us at any time.