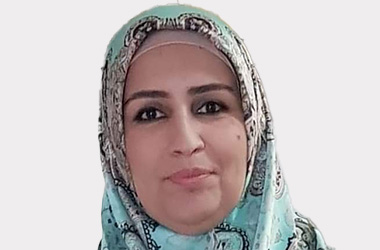 About Dr Dalia Ubied
Dr Dalia is an experienced doctor who has worked for many years in general practice, where she provides skilled and compassionate service for her patients in family medicine, pediatrics, and women's health. She is a clinically competent doctor with experience caring for patients from a range of cultural backgrounds.
Dr Dalia is committed to ensuring she helps her patients to maintain their health and quality of life.
She has been awarded a National Certificate in Sexual and Reproductive Health and has a Diploma in child health.
Currently, Dr Dalia is a Registrar of the Australasian College of Cosmetic Surgery (ACCS). She is passionate about her work in cosmetic medicine and beauty enhancement work. She plans to work in the aesthetic space as a cosmetic physician in the future.
Importantly, Dr Dalia believes in helping everyone to feel comfortable in their own skin. She is committed to constantly updating her skills and knowledge by regularly attending workshops and conferences to keep on top of the emerging trends in laser and cosmetic medicine. Her areas of interest are injectables ie antiwrinkle treatments and fillers, general dermatology, and laser treatments.
Qualifications
MBChB, AMC, DCH, FPAA
Registration number: MED0001603521