Discover what options may be available for you
Our Menopause Treatment Program
Are you suffering menopause symptoms such as hot flushes, night sweats, low libido, lack of energy, poor sleep…the list goes on?There's no need to suffer… our treatment options may help you get your symptoms under control
Want to know how? We'd like to invite you to…
You might say "What is your solution? I've tried them all!"
We imagine you might have tried some of the following…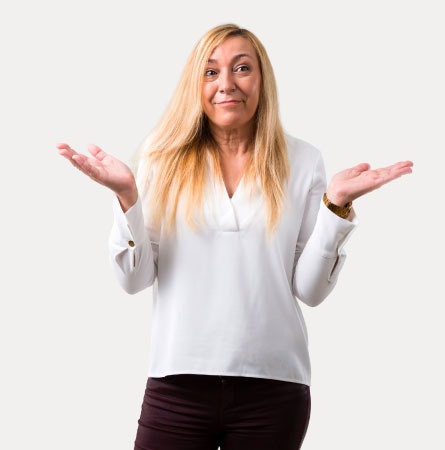 Researched online and tried some natural remedies

Consulted with your friends or family members

Revamped your diet and made time for regular workouts

Tried some herbs or menopause supplements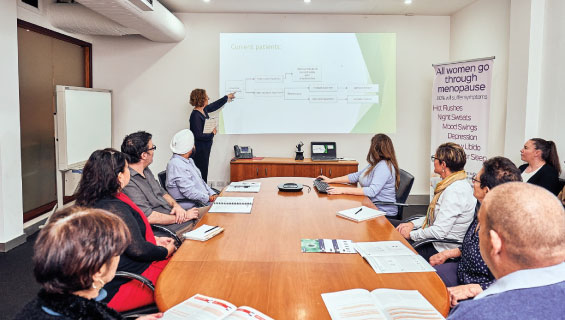 Is there a menopause treatment that works?
In recent years, one of the most important shifts in menopause research and treatment is the recognition that body-identical hormone treatments have proven to be much safer than synthetic hormone treatments. This is something that the doctors at the Centre have supported since our inception in 2003. This has also meant that commercially produced TGA-registered body-identical hormones are available in specific doses.
Best practice menopause treatment should be patient centred and specific for her needs. As such, treatment options, dosing and length of treatment should be considered based on the individual's symptoms, circumstances, and expectations.
What Are The Expected Results?
Our doctors have many years combined experience in the treatment of menopause, with our team providing dedicated patient care support and clinical monitoring.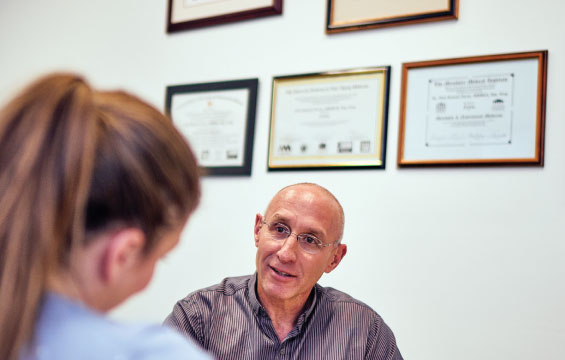 Why Consider Australian Menopause Centre?

We have been helping women for many years

Regular follow-up & monitoring by our patient care team

Telephonic consultations and advice, at a convenient time and place for you

We have many years of combined medical experience helping women on their menopause journey
Getting the relief you need starts with a confidential, Obligation FREE medical phone consultation
Fill out our enquiry form below.
Our 5 Step Menopause Treatment Program
We have treated thousands of Australian women using many therapies.

First we arrange a FREE no-obligation phone consultation with one of our doctors. This session is to talk with you about how you've been feeling, the symptoms of menopause you've had so far and of course to answer any questions you may have.

Your doctor can prescribe any necessary medication for your circumstances.

We'll arrange everything you need, so you can get started straight away. This also means you don't have to travel either, as we can organise delivery to your home or preferred delivery point.

Once you've started your treatment program, we'll follow up with you soon after to make sure everything is in place.

As your treatment program progresses, we'll continue to check in with you to make sure everything is going well and we can make any adjustments as required. Your wellbeing is our #1 priority.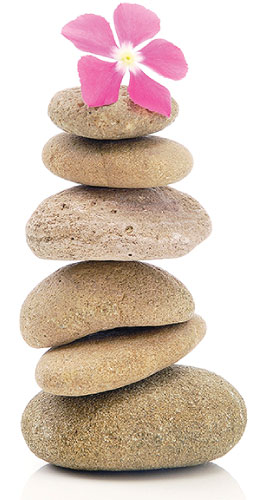 Getting started is easy
Menopause can be a difficult time for many women, so let us try to help you.
If you have any questions or concerns, we invite you to contact us at any time.
How Long Does The Treatment Take?
Women will experience varying symptoms depending on the particular stage of their menopause journey and depending on what symptoms they present with and how they will respond.
Generally, whilst certain relief can be obtained quickly, it may take 4-8 weeks to get to a point where relief is achieved. With our years of experience, patients can be assured they in good hands. The clinical team work alongside our patients, holding their hand every step of the way.
It has been said that the average age of menopause is 51yrs however, menopause refers to the cessation of menstruation (periods) one year prior. That is, a woman who has not had a period for one year is considered menopausal. What our clinic observes is more and more women are suffering hormonal imbalance symptoms years in prior to 51yrs, with the onset of menopause like symptoms in their early to late 40's.
Women can experience symptoms from between 3 to 7 years. Some are more fortunate and suffer for less whilst others can suffer symptoms most of their life.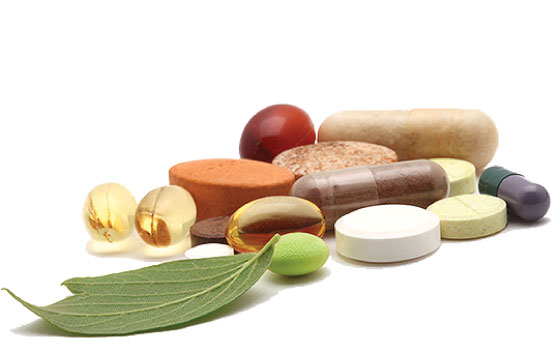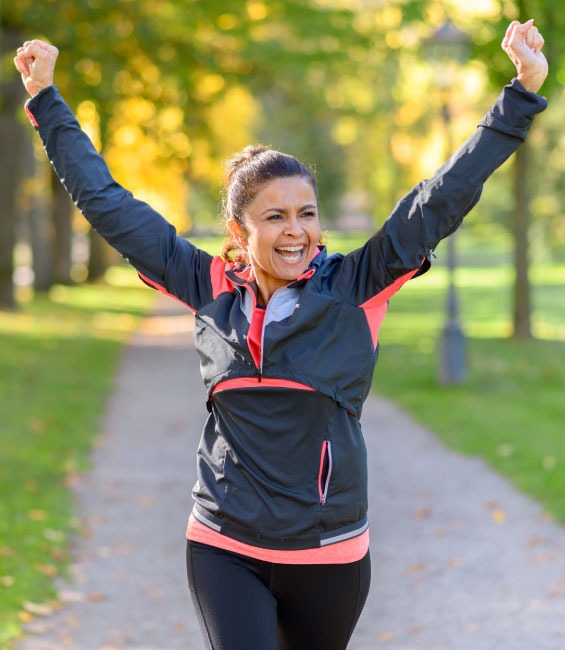 Contact us now!
Well, let's start with your hot flushes and night sweats and your mood swings, irritability and all of the other terrible symptoms of menopause.
Don't suffer any longer, fill out the contact form now to book your confidential obligation free medical phone consultation.
Frequently Asked Questions
Each woman is different and therefore your
symptoms
will be different and the length of time on treatment will also differ. There is no set time to be on treatment and our goal is to get you into balance and symptom free. In our experience, the best chance of staying symptom free post the treatment program is through a gradual weaning off protocol after balance has been maintained for 3 years.
The
treatment program
fee is not covered by Medicare but you may be eligible to receive a benefit from your private health fund if you have the right level of cover.
When considering treatment, it is important to look for a doctor with substantial experience in the management of hormonal imbalance. Continual follow up and adjustment of the dose to fit with hormonal changes is the key to successful symptom relief.
In general, the doctor will not require a blood test prior to commencing you on treatment. This is because hormonal fluctuations are best represented by your symptoms over a period of time rather than a blood test at one point in time. Once you begin the treatment program, the doctor will organise regular blood testing for you as a monitoring tool. Of course, certain patients with pre-existing conditions may require screening testing prior to treatment.
In our experience saliva testing has been unreliable when it come to hormone profiles. We recommend blood testing and use this regularly as part of monitoring your progress on the treatment program. However, saliva testing is highly reliable and recommended for the assessment of
Adrenal Fatigue
or
Cortisol Insufficiency
.
A technology based consultation is where a doctor conducts the consultation with you over the phone or via video link. The consultation would be no different to if you were face to face with the doctor in the consulting room. Treatment of hormonal imbalances does not require physical examination and technology based consultations has made it possible for patients in rural or remote areas to gain access to expert medical care. We follow the Australian Medical Board's guidelines for technology based consultations to ensure your privacy is secured.
Your monthly treatment program fee covers all appointments with the
doctors
, clinical team, naturopaths and nutritionists. It also includes our comprehensive follow up program as well as treatment couriered to your door by the compounding pharmacy. In other words, it is a full-service care package.
Menopause is defined as when a woman has not had a period for 12 months. The age menopause starts varies from woman to woman but generally occurs in the late 40s or early 50s. At this time there is a drop in the oestrogen and progesterone produced by the ovaries which results in women experiencing
symptoms
such as hot flushes, night sweats, irritability, headaches and low libido just to name a few. 8 out of 10 women will experience the symptoms associated with menopause and most of these can be treated.
Every woman is different and therefore is likely to experience different
symptoms
and of varying severity. Some women will experience severe
hot flushes
and
night sweats
while others are will have difficulties with
sleep
and
moods
. It is important to seek help from a doctor who will focus on your individual symptoms and receive a treatment that is tailored for you.
Perimenopause is the transition period leading up to menopause where the ovaries begin to produce less oestrogen. Perimenopause typically begins in the 40s but can start as early as the 30s. At this time, a woman's hormone levels fluctuate leading up to the point when the ovaries cease to produce eggs and hormone levels drop sharply. Once a woman has stopped menstruating for 12 months she is considered to be in menopause. Similar symptoms are associated with both perimenopause and menopause such as hot flushes and night sweats although symptoms will be much less consistent during the perimenopausal years.
In general menopause is most likely to begin from the late 40s to the early 50s. The exact time menopause starts for each individual woman varies depending on their family history, genetics, health profile and other factors such as certain medications. Women who have had a hysterectomy will have gone into surgical menopause irrespective of their age.
Men also suffer symptoms associated with ageing however this process is very different to what women go through. Whilst women reaching menopausal age will experience a sudden drop off of hormones produced by the body, men see a gradual decease in the hormone testosterone over many years. This is sometimes referred to as
andropause
. Just like menopause, andropause may be treated by hormonal supplementation. It is important to speak to an experienced doctor.
Yes, this can be a common
symptom
of both peri-menopause and menopause. Many women going through menopause report that their memory and concentration is not as good as it used to be, this has been shown in various studies and point to a drop in Oestrogen being a possible cause. There is also evidence that memory problem suffered during menopause do not continue post menopause.
Studies have shown that memory and concentration problems developed during menopause do not tend to continue after menopause. As many factors can contribute to memory problems it is advised to speak to a health care practitioner if symptoms worsen post menopause.
Several factors cause weight gain during peri-menopause and menopause. As you age, your metabolism slows down which can contribute to weight gain. Declining levels of Oestrogen can also affect body fat distribution. Drops in Oestrogen may cause an increase in fat mass especially around the abdomen. It is important to note that weight gain is not caused by HRT and symptoms of bloating can be misinterpreted as weight gain. Provided that treatment is tailored to the individual, these symptoms should subside over time.
Vaginal dryness
along with symptoms of vaginal itching, or pain with sexual intercourse are common symptoms of vaginal atrophy generally caused by a drop in oestrogen levels during peri-menopause and menopause. Not every woman will experience the same symptoms or the same severity and various treatment options are available.