The body is supported and encouraged to heal and strengthen itself
A naturopath practises medicine based on the principle that the body has the inherent ability to heal itself. While firmly science based, modern naturopathic treatment also preserves the traditional wisdom of natural medicine.
It is the naturopath's role to identify and remove barriers to good health by helping to create an optimal internal and external environment.
In order to promote a picture of health, a holistic approach is utilised. Finding the reason for the symptoms or illness can often aid in maintaining a long term picture of health. As recently seen on Catalyst ("Could food be making us sick – very sick?"), modern medicine is identifying beliefs that traditional knowledge has been treating for years. Recent research is identifying that the health of your digestive system, particularly your bacteria present, can heavily interfere with the way your body functions. Naturopaths have been following this belief for years.
The naturopaths at the Australian Menopause Centre are here to help our patients (and others) reach and maintain their picture of overall health. If there are any health issues that our hormones are not addressing, do not address or cannot address, a referral to our naturopaths is given. Following a thorough history, it is up to the naturopath and the patient to create a treatment plan to build an environment and/or strengthen the body to heal itself. This picture of good health is often under-rated and sadly undervalued. As Hippocrates said, a wise man ought to realise that health is his most valuable possession.
Due to our goal of helping people Australia wide, all naturopathic consults are completed telephonically.
Our Naturopaths
See more details on our Naturopath's below:

Di Wallace
Di completed her studies in Naturopathy in 1997 after she finished a Sports Injury course in 1993. Her first practice was in Newtown, an Inner City Suburb of Sydney and in 2001 she moved to the Illawarra. Over her years in practice, Di has worked with other practitioners to co-ordinate a cooking school, facilitate Women's Weekend Retreats, as well as teaching Pilates and Flexibility classes. She opened the Illawarra branch of the Psoriasis and Skin clinic as well as maintaining a busy naturopathic practice. In 2010 Di decided to leave practice and worked for a leading practitioner supplement company as an Area Sales Manager. Di has been with the Australian Menopause Centre since 2012. She is a valued member of our medical team and supports patients as they journey towards good health. Di is an important part of our training and systems implementation department within the Australian Menopause Centre as we strive to continually improve our business. In 2013 Di has furthered her studies to include practitioner train in VLA (Vitality, Longevity and Healthy Ageing), Hemaview and a Diploma of Project Management.
Qualifications:
Dip Sport Injuries
Dip Nutrition
Advanced Dip Naturopathy
VLA Practitioner
Dip Botanical Medicine
Dip Homeopathy
Diploma of Project Management
Samantha Mainland
Samantha is a highly educated Naturopath having graduated from Southern Cross University with a Bachelor of Naturopathy. She is passionate about understanding the human body and identifying the role that medicine can take. She enjoys researching and analysing how to maintain health, and how to regain your health again. She understands that everyone is different and strongly follows the 'treating the individual' approach. Her empathetic and kind nature complements the naturopathic field and therefore makes her a valuable addition to the Australian Menopause Centre team.
Samantha is an important part of our medical team and systems implementation department within the Australian Menopause Centre as we continually strive to improve our business.
She is currently undergoing a Bachelor of Medicine Management with Professional Honours in Complementary Medicine through the University of Tasmania.
Education
Bachelor of Naturopathy (Southern Cross University)
Bachelor of Medicine Management with Professional Honours in Complementary Medicine (University of Tasmania)
Areas of interest:
The Endocrine System (hormones, hormones and hormones)
Autoimmune Illnesses
Annmarie Cannone
Annmarie is a highly qualified Naturopath and Nutritionist having graduated from the University of Western Sydney with both undergraduate and post graduate degrees and holds a Master's Degree in Human Nutrition. She is highly passionate about complementary medicine and has been on the board of professional associations as well as currently lecturing Nutrition and Naturopathy students. Annmarie treats every patient as an individual and thoroughly believes in the holistic approach to health. She is a passionate, caring and knowledgeable practitioner who believes in patient education and empowerment. Annmarie also runs her own private practice in the inner west of Sydney and is constantly improving her knowledge base to overall, improve each of her patient's health.
Qualifications:
Master of Human Nutrition
Graduate Diploma in Naturopathy
Bachelor of Applied Science (Naturopathic Studies)
Interests:
Women's health- fertility, infertility and menopause
Endocrine health
Nutritional medicine and lifecycle Naturopathy
Hannadi Taouk
Hannadi is a qualified Naturopath having graduated from Endeavour College of Natural Health Sydney with a Bachelor of Health Science (Naturopathy). She has always had a great passion and dedication towards optimising female hormone function and reproductive health. She strives to support patients to reach their individual health goals and improve their quality of life. Hannadi has joined the medical team as a Clinical Assistant within the Australian Menopause Center. Her aim is to empower each patient with the knowledge and understanding of the female hormones to assist them with their journey through menopause.
Qualifications:
Bachelor of Health Sciences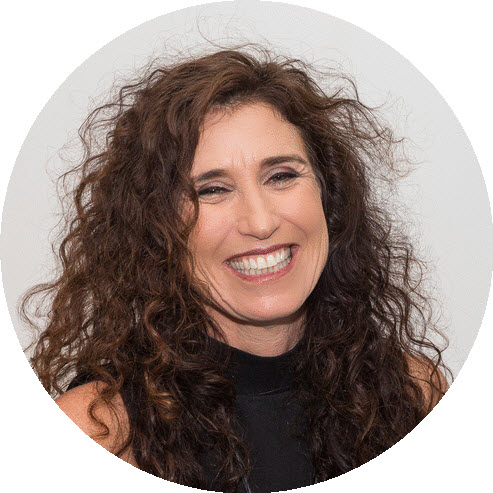 Sharon Aaron
Sharon is a qualified Nutritionist with a special interest in healing the body through whole foods. Her motto is "going back to basics", following an eating plan that is devoted to simple, whole foods, packed with nutrients necessary for long term health. She feels strongly that lifestyle changes and making simple dietary changes can have a significant effect on our health.
Qualifications
Bachelor of Science (Uni of Witwatersrand SA)
Advanced Dip Nutritional Medicine (Nature Care College)
Area of Interest
Hayley Derwent
Hayley is a holistic nutritionist whose vision is to inspire and educate patients about food and lifestyle to positively enhance their health and wellbeing. She provides a safe and caring environment by listening, teaching and supporting people and working in partnership with them to strive towards good health and happiness.
Hayley's areas of interest include weight loss, hormonal changes, sports nutrition, food intolerances, anxiety, children's health, digestive concerns and special diets, as well as general health and wellbeing. Hayley considers lifestyle as well as nutrition in her treatment approach to these conditions.
As a mum to three boys, Hayley understands the busy pace of life we all seem to lead.  She has a passion for food and nutrition and works toward a natural and holistic approach to good health, happiness and wellbeing.
Hayley holds an Advanced Diploma in Nutritional Medicine. She is a member of Australian Traditional Medicine Society (ATMS) and International Institute for Complimentary Therapists (IICT).
Qualifications
Advanced Diploma Nutritional Medicine